Venue
The conference will be held in the same venue as last year, Kinepolis Jaarbeurs cinema. The workshops will be given in De Witte Vosch.
Workshop venue: De Witte Vosch
De Witte Vosch ("The White Fox") is a meeting center in the city centre.
Address:
Oudegracht 46, 3511 AR Utrecht
Directions:
Apple maps or Google maps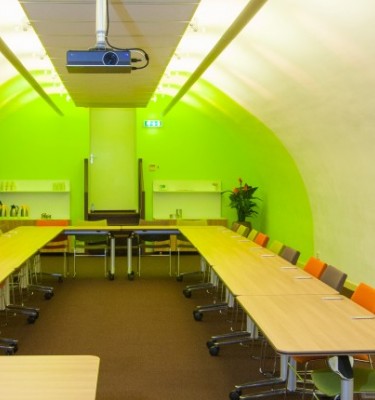 Conference venue: Kinepolis Jaarbeurs
Kinepolis Jaarbeurs is a cinema and is located near Utrecht Central Station.
Address: 
Jaarbeursboulevard 300, 3521 BC Utrecht
Directions:
Apple maps or Google maps